How to improve physical fitness in school students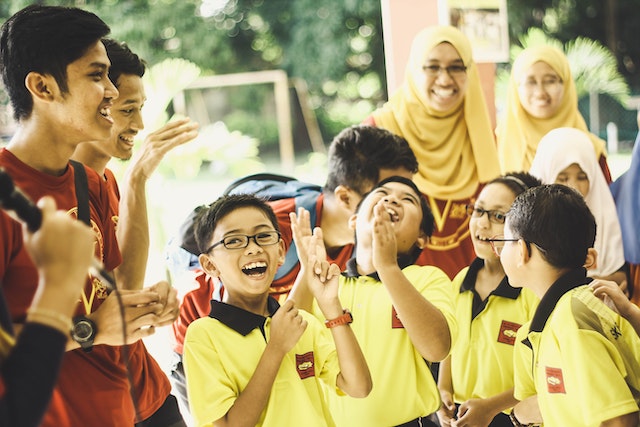 School students of all ages are encouraged to maintain a healthy lifestyle and stay fit. But with such busy lives packed with homework, demanding classes and ever-changing social dynamics, it can be hard for them to prioritize fitness. That's why many schools have started introducing physical fitness activities into the curriculum. If you're looking for ways to help your school students get more active and improve their physical health, look no further! In this blog post we'll go over some top tips on how to create an effective physical fitness program that will benefit your school community, including things like developing personalized goals, incorporating fun activities into the daily routine and creating incentives for performance. We'll also explore other essential topics such as improving nutrition habits and even increasing access to outdoor activity options. With these tips in hand you should be well-equipped to give the kids in your school what they need most – a balanced life full of opportunity for growth!
Incorporate physical activity into the school day by adding dedicated time for P.E. classes
A sedentary lifestyle is one of the leading causes of childhood obesity, and unfortunately, many students spend the majority of their day sitting in classrooms. That's why it's crucial to incorporate physical activity into the school day. By adding dedicated time for P.E. classes, students have the opportunity to get up and get moving. Not only does this help promote healthy habits, but it also improves cognitive function and attention span. Plus, P.E. classes allow students to develop teamwork and leadership skills while having fun and staying active. With the many benefits of regular physical activity, it's time to make P.E. classes a staple in every school day.
Have a school-wide policy that encourages students to take part in physical activities on the weekends or after school
A school-wide policy that promotes physical activity beyond the classroom can be a great way to inspire students to get up and get moving. Research has shown that regular exercise can lead to improved academic performance, better overall health, and reduced stress levels for students. By implementing a policy that encourages participation in physical activities on the weekends or after school, schools can provide students with the opportunity to learn healthy habits and build the foundation for a lifetime of wellness. With the right guidance and support, students can develop a love of exercise that they'll carry with them throughout their lives. By taking proactive steps to promote physical activity, schools can help their students reach their full potential both inside and outside of the classroom.
Introduce healthy snacks to students during snack breaks, such as fruits and vegetables instead of chips and candy
Are your students reaching for sugary and salty snacks during their snack breaks? Why not introduce them to healthier options like crisp apples, crunchy carrots, and juicy oranges? Not only are fruits and vegetables a great alternative to chips and candy, but they also provide essential vitamins and nutrients that are important for growth and development. By encouraging your students to choose these healthier snacks, you are setting them up for a lifetime of good habits and overall health. So, next snack break, offer a colorful array of fruits and vegetables and watch your students dig in with delight!
Encourage students to take part in school exercise programs or clubs offered at the school
Participating in school exercise programs or clubs is a great way for students to get active, socialize with peers, and improve their overall well-being. These opportunities provide a chance to learn new skills, try new activities, and challenge themselves physically. Not only can exercise improve physical health, but it can also boost mental health by reducing stress and anxiety. In addition, joining a club or program allows students to meet new friends who share similar interests, creating a sense of community within the school. By taking part in these programs, students can have fun while staying active and healthy, so encourage your child to sign up today!
Make fitness a part of the curriculum by including topics like nutrition, exercise, and hygiene in lessons
With obesity rates on the rise among children, it's becoming more important than ever to make fitness a priority in early education. By incorporating topics like nutrition, exercise, and hygiene into lessons, students can learn about the benefits of living a healthy lifestyle and develop habits that will help them stay active and fit throughout their lives. These lessons don't have to be boring or preachy; teachers can make them fun and interactive by using games, activities, and group discussions. By making fitness a part of the curriculum, we can help students discover the joys of physical activity and set them on a path to lifelong health and wellness.
Offer incentives for taking part in physical activities
Finding the motivation to prioritize physical activity can sometimes feel like an uphill battle. However, offering incentives can be a powerful tool in getting people moving. From fitness challenges to reward programs, there are a variety of ways to incentivize physical activity and create a culture of healthy habits. In addition to the obvious physical benefits, incentives can also help people feel more connected to their community and increase morale in the workplace. Whether it's a gift card or a group outing, a little extra motivation can go a long way in making physical activity a more enjoyable and rewarding experience.