How Prenatal Massage Can Reduce Common Pains and Aches?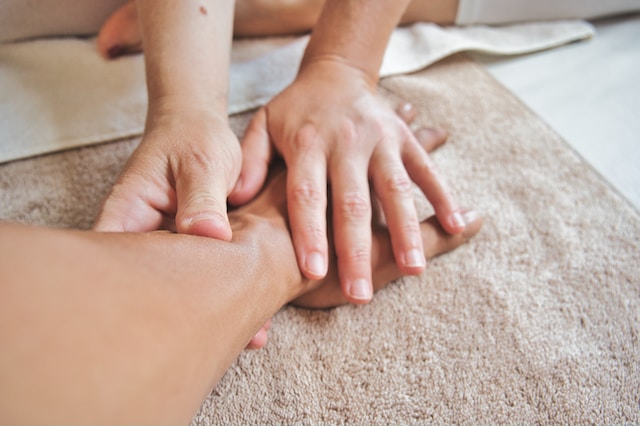 Any woman can have a wonderful pregnancy, but it's not without its difficulties. You can experience discomfort in places you didn't even know existed as your body adapts to your child's growth. But did you know that some of those typical pregnant aches can be relieved naturally? Introducing: prenatal massage! It not only offers much-needed relaxation, but it also has a wealth of advantages for mum and baby. Let's discuss how pregnancy massage can make your journey more enjoyable and comfortable for you while you sit back and try to relax as much as you can.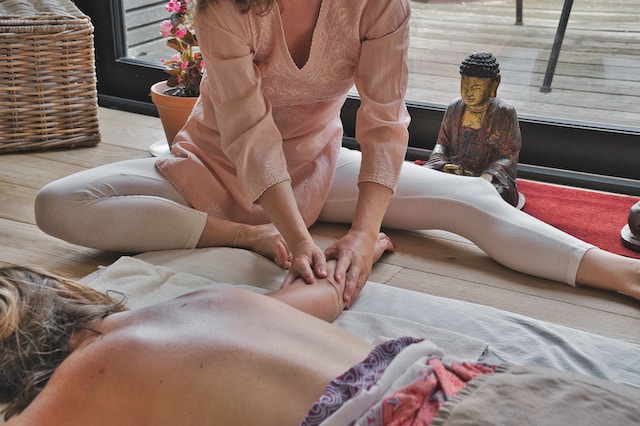 Pregnancy massage: what is it?
A specific kind of massage created specifically for pregnant women is called pregnancy massage. To address the special requirements and concerns of pregnant women, it entails the use of particular positions and techniques.
The back, hips, and legs are some of the areas that get the most stress during pregnancy, therefore the massage therapist will usually concentrate on those. They might also include light stretches to reduce stress and increase flexibility.
Positioning is a significant distinction between prenatal massage and conventional massage. Due to pressure on some blood arteries, pregnant women cannot lie flat on their stomachs or backs for long periods of time. As a result, they are typically side-lying and supported by pillows.
It's crucial to keep in mind that not all conventional massage therapists have prenatal methods training. Make sure to look for a massage therapist who has specialised training specifically in prenatal massage when searching for one.
Pregnancy massages can promote general relaxation and stress reduction for both mum and baby while providing much-needed relief from typical discomforts related to bearing a baby!
The Advantages of Prenatal Massage
Although being pregnant is a wonderful experience for women, there may also be some discomfort and agony involved. Many pregnant women have these typical aches and pains, which pregnancy massage can effectively assist to relieve. The following are a few advantages of massage during pregnancy:
First off, it assists expecting mothers in lowering their stress levels. Relaxation brought on by pregnancy massage aids in the body's reduction of the stress hormone cortisol.
Second, it has been demonstrated that pregnant massage can reduce back pain brought on by changes in posture. The therapist concentrates on particular areas, including the lower back, which commonly bear the majority of pregnancy-related weight increase.
Thirdly, prenatal massages can enhance blood flow to your placenta and other key organs, maintaining your health and that of your unborn child.
Fourth, regular prenatal massages have been shown to lower anxiety levels in pregnant women, which leads to healthier sleep patterns that are advantageous to both the mother and the unborn child!
Regular prenatal massages will help your muscles get ready for labour and delivery by increasing flexibility, which will make childbirth simpler for you and lower the risk of damage or difficulties.
Receiving prenatal massages on a regular basis has many advantages. But before making an appointment with a therapist, make sure to check with your doctor!
During a Pregnancy Massage Session, What to Expect
You may anticipate receiving care in a welcoming and secure setting during a pregnant massage session. Your therapist will inquire about your medical history and present problems before the appointment to customise the massage for you.
The next step will be for you to sit or lie on your side with pillows strategically positioned for support. The massage therapist may use oils or lotions, but they will make sure that the massage is safe for both the mother and the infant.
The therapist will gently push on parts of your body that are prone to pain throughout the session, such as your hips, lower back, shoulders, and legs. Depending on your particular demands, they may also use techniques like Swedish massage strokes or lymphatic drainage movements.
The benefits of a pregnant massage should include relaxation, renewed energy, and relief from pregnancy-related aches and pains.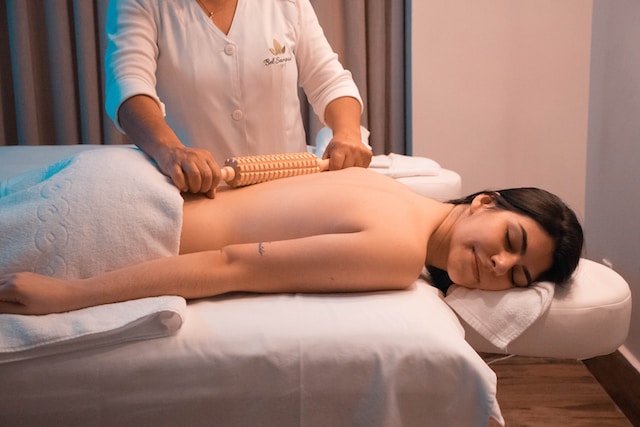 The Best Ways to Utilise a Pregnancy Massage
During pregnancy, getting a massage can be a terrific method to relieve common aches and pains. To ensure you get the most out of your session, there are some guidelines you can adhere to.
First, be sure to discuss any issues you may have or particular areas that need focus with your therapist. As a result, the massage will be customised to meet your needs and preferences.
Wearing cosy clothing and packing any necessary materials, including pillows or support cushions, are also essential. This will make you more at ease and calm when getting a massage.
Focus on deep breathing throughout the session and make an effort to unwind as much as you can. Let your therapist know right away if anything is uncomfortable or if changes need to be made.
Drink a lot of water afterward, and then give yourself some alone time to unwind. Your body will have enough time to benefit fully from the massage if you do this.
These pointers might assist make sure that you get the most out of your pregnancy massage experience.