My Top 10 Tools For A Better Breastfeeding Experience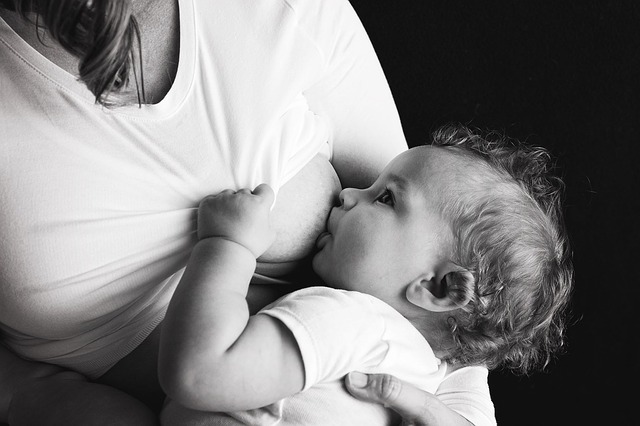 Although breastfeeding may be one of the most natural activities known to womankind, many new nursing mums can tell you it's not always as easy as most people think. One of the keys to establishing a successful breastfeeding experience however, is to have all the right 'equipment' on hand. I discovered that these following to be my 10 essential tools for a happy experience as a breastfeeding mum:
Tool no.1:
A Comfortable Space: Breastfeeding mums can end up in awkward seating positions and cramped for a lack of comfort because they hadn't planned ahead by settomg up a relaxing spot for those longer feeding times. Take time out to ensure that the couch or chair which you've chosen to nurse in has an adequate enough width to accommodate your baby, a breastfeeding pillow if you use one, and the necessary back and arm supports required to alleviate any soreness or straining while breastfeeding.
Tool no. 2:
Clothes Specially Designed For Breastfeeding: There's nothing quite as frustrating as having to fumble and tangle with your clothes to try and feed an already upset baby. So that you can nurse your baby both in the privacy and comfort of your own home as well as in public, do your baby as well as yourself a favour and invest in some tops especially designed for easy breastfeeding wear , and quality nursing bras.
Tool no 3:
Bottled Water: A sufficient milk supply isn't possible without maintaining adequate hydration levels. New mums should keep a bottle of water handy and have one near the seating area they plan on nursing their baby in so they'll be able to rehydrate themselves quickly.
Tool no 4:
Magazines, Books And Your Phone: Even before your baby arrives, put aside some quality reading material or magazines so you can keep yourself from getting bored and frustrated during those sometimes marathon feeding periods. If you're not already in the habit of having your phone on you at all times, try to get used to keeping it in nearby so it can be in close reach. This way you can answer important calls without having to interrupt feeding.
Tool no.5
The Breastfeeding Pillow: As mentioned earlier, breastfeeding pillows are a good item to have as one of those items that help keep you and your baby relaxed and more comfortable while feeding. Be sure to try different styles and designs to find which type will accommodate you and your baby the best.
Tool no. 6
Breastpads And Towels: At the start of nursing your baby, it's important to keep a towel close by to catch and/or wipe away any spit up. Using breastpads will also be helpful as they will keep your nipples and breasts, dry and healthy.
Tool no. 7
A Computer Or TV: Feeding times are perfect for catching up with your favorite television shows or films you've missed (it may also be worthwhile to sign up for pay TV.
Tool no 8.
A Temperature Controlling Device: As a feeding can go on for an extended length of time in that one spot, it's always wise to have a fan, heater or blanket close by to help you maintain a comfortable temperature.
Tool no. 9:
Nipple Cream: Although nipple pain significantly decreases after the initial 2 to 4 weeks of nursing, during the time before then your nipples can be quite tender so it's necessary to keep a high quality nipple ointment handy to help sooth and heal your tender skin.
Tool no. 10:
Stay Positive: Staying in a positive mood may be the most important 'tool' you use while breastfeeding. While there's no question as to how challenging and demanding breastfeeding is at the beginning, once you and your baby have settling into a fairly consistent routine you'll both enjoy the benefits of this wonderful bonding experience.